Join Assemblymember Phil Ting
for a Stronger California
Phil Ting, the former Assessor-Recorder of the City and County of San Francisco, was elected in November 2012 to represent California's 19th Assembly District, which includes portions of San Francisco and South San Francisco, as well as Colma, Broadmoor and Daly City.
As the Chair of the Assembly Budget Committee, Phil Ting knows that our state budget sets our state's priorities. He is a leading voice in fighting for education reform and reinvestment, harnessing technology for a cleaner economy and more open government, and equal rights for all Californians. He is pursuing responsible budget solutions that strengthen our middle class and brings real world experience to the state's ongoing debate on tax reform. Prior to his current chairmanship, he served as Chair of the Assembly Committee on Revenue and Taxation and Chair of the Assembly Democratic Caucus.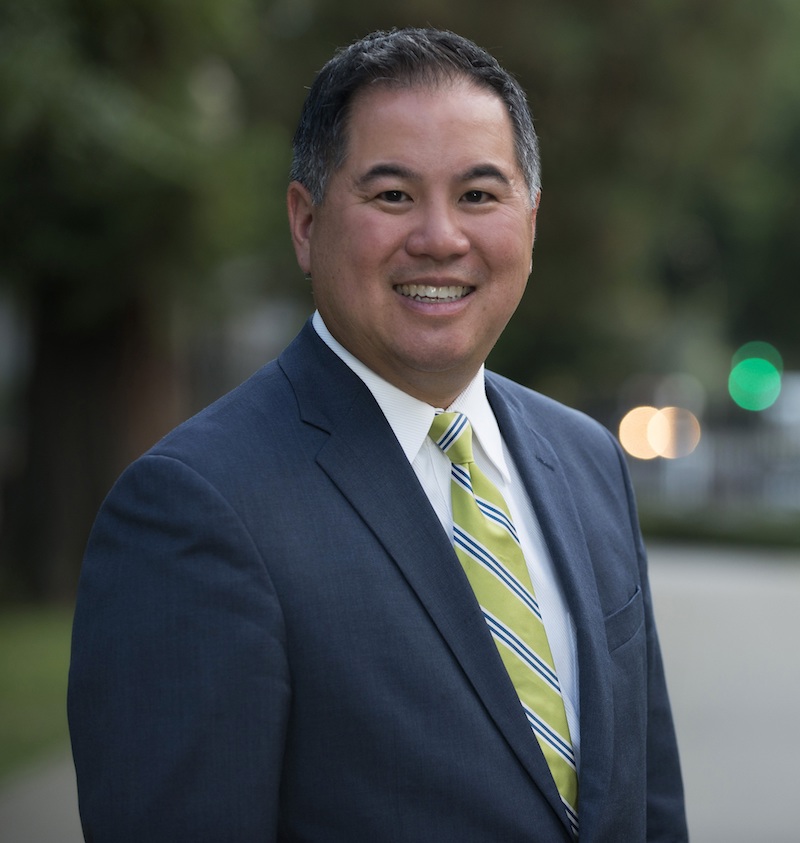 Accomplishments:
Ting has authored a number of breakthrough measures, including new laws that:
Help thousands more students obtain a Cal Grant to help pay for college
Strengthen handgun laws to protect kids
Expand urban agriculture and community gardens
Stop sidewalk tolls for pedestrians and cyclists at the Golden Gate Bridge
Free communities to build safer, more modern urban biking infrastructure
Help homeowners invest in water and energy efficient technologies
Restore San Francisco Bay wetlands
Increase healthy food access for food stamp recipients who shop at farmers' markets
Expand online transparency requirements for state boards and commissions
Require tax fairness for same sex couples, and
Help English language learners to understand prescriptions and engage with state government
Ting co-chairs the San Francisco Advisory Board for ChinaSF, a public-private partnership dedicated to creating economic development opportunities by making San Francisco the gateway for Chinese companies looking to establish business operations in the Bay Area.
In the past, Phil served as a member of the Governing Board of the San Francisco Bay Restoration Authority; as President of the Bay Area Assessors Association and the Organization of Chinese Americans-SF Bay Chapter; and on the boards of directors for the Equality California Institute and Cal Alumni Association.
Prior to serving in the Assembly, Ting was the San Francisco Assessor-Recorder, where he helped:
Close a five-year assessment backlog, resulting in $290 million in unpaid property taxes
Create GoSolarSF, a first-of-its-kind program that dramatically increased rooftop solar installations in San Francisco
Launch Reset San Francisco, an innovative online tool to help San Franciscans use technology to interact with government, and
Spearhead efforts to help homeowners and tenants facing foreclosure by launching Don't Borrow Trouble, an education and outreach program convening city officials and housing advocates to find local solutions to the foreclosure crisis
Ting is the former Executive Director of the Asian Law Caucus, an organization founded in 1972 to advance and promote the legal and civil rights of the Asian Pacific Islander community, and once served as Community Relations Director at San Francisco State University.
He is a graduate of U.C. Berkeley and Harvard University's John F. Kennedy School of Government and lives in San Francisco's Sunset District with his wife, Susan, and their two daughters.
Join Phil Ting for a Stronger California
Join Assemblymember
Phil Ting by adding your name.
5429 Madison Ave Sacramento, CA 95841
Paid for by Phil Ting for Assembly 2022, ID #1437844.